Toe
Flat Nose U Power Toe – 90˚ pivot for optimal touring range of motion
Automatic Wing Adjustment – Automatic adjustment just by stepping-in. You can forget but nevertheless trust your binding!
Adjustable Toe Piece Height – Overhead access
Simplified Base Plate – Reduces snowpack while in climbing mode
Sliding AFD – Anti-Friction Device enables reliable release and promotes maximum safety with touring boots
Heel
Double Full Flex Baseplate – Increases downhill performance by improving rigidity and power transfer
Brakes are interchangeable with STH2 units
Tour Mode
Ski Pole Accessible Hike & Ride Switch – A quick, easy and convenient switch between skiing and hiking mode without having the remove the skis.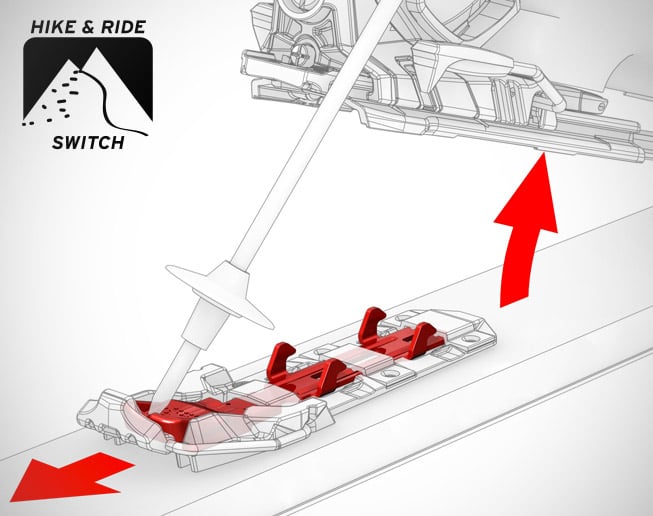 Two Climbing Aid Positions
Additional Features
MNC (Multi-Norm Certified) – Certified for use with ISO 5355 Alpine, ISO 9523 Alpine Touring, and WTR (Walk To Ride) boots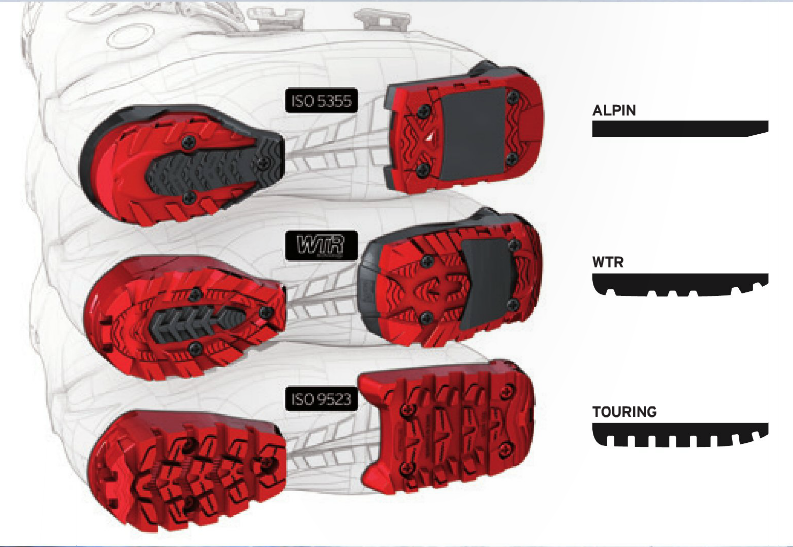 Oversized Platform – Wide footprint and double aluminum frame tubes create a super strong interface between boot and ski. Ensures maximum lateral power transmission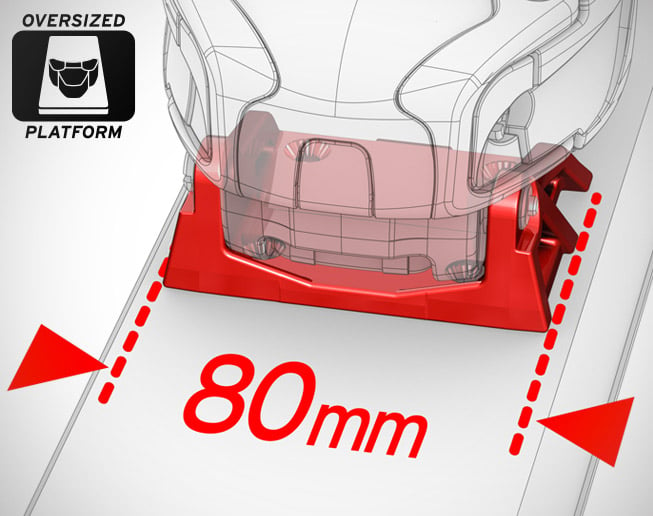 Low Profile Chassis – 26 mm stand height for better snow feel and power transmission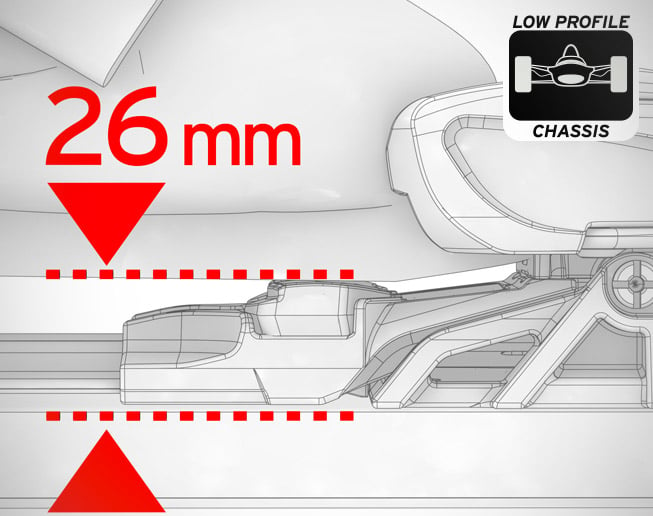 Boot Sole Length Compatibility (Size S) – 265-320 mm
Ski Compatibility
We recommend a brake width equal to or at most 15 mm wider than the ski waist width.